RECRUIT AN UNSTOPPABLE TEAM - WITH PEAK RECRUITMENT™
Even the most exceptional CEOs can't succeed alone. Uplift your team with the top performers in your marketplace with Peak Recruitment™
SURROUND YOURSELF WITH THE RIGHT PEOPLE
Having the proper team in place is essential to successfully realizing your company's vision. Collective Genius works with growth companies like yours to curate the best candidates across all functions, from executive-level to mission-critical positions.
Peak Executive and Board Search™
Retained Search: C-Suite, VP, and Board of Director roles using the comprehensive Peak Recruiting Methodology™.
Peak Recruiting™
Hybrid Retainer Search: Mission critical individual contributor searches leveraging the Peak Recruiting Methodology™.
Peak Recruiting Process and Methodology™
Every company is only as good as their product and in recruiting that comes down to your recruiting process. Leveraging decades of experience in our niche we have designed a recruiting process that is best-in-class for building high-performing teams. The Peak Recruiting Process and Methodology™ is based on a research-driven methodology to effectively assess the entire candidate marketplace, allowing our clients the ability to make the best hiring decisions.
Category Expertise
We have a deep understanding of EdTech and HealthTech software product company dynamics, functions, and associated candidate marketplaces.
Proven Process
The Peak Recruiting Methodology™ is a proven methodology focused on matching our clients with high-performing talent relevant to their organizational needs.
Candidate Access
Our niche focus and longevity in the industry provide high marketplace visibility and reach allowing our clients to make the best hiring decisions.
Peter Zajac
CEO | Surglogs | HealthTech
"Collective Genius is my go-to agency. Working with Collective Genius and Geoff, I have been very impressed how everything flows according to plan with a very hands on approach, immediate response times and superb organization."
Jamie Candee
CEO | Edmentum
"Collective Genius was instrumental in helping me build my leadership team. Jeff and team are extremely knowledgeable across disciplines and markets."
John Bertrand
CEO | Digital Diagnostics | HealthTech
"I have worked with Collective Genius for years. They have been my go to for variety of talent needs, for multiple product lines and for both growth and entrepreneur stage businesses. What I value most is their ability to quickly understand the opportunities I'm chasing and help me find the best aligned skills and cultural resources for those needs."
Tom Chapman
COO | Lumen
"I was impressed with Collective Genius from our very first meeting. As a rapidly growing company that is founded on a strong mission driven culture, any engagement with a recruiter hinges on their ability to understand who we are and how we work. Collective Genius demonstrated the unique ability to quickly develop an advanced understanding of our team and our culture. I highly recommend Geoff and the team at Collective Genius."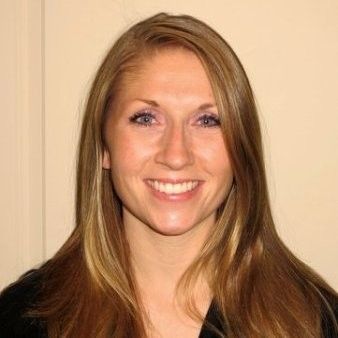 Jacki McLain
SVP Sales | Bluesight | HealthTech
"Working with Geoff felt different than any other recruiter I'd worked with before. After our initial conversation, he scheduled a discovery meeting with me to create a "scorecard". We then had a chance to review and clarify any information about us, our company or ideal candidate. He cared about the details and fit rather than just trying to fill the position. His presentation of the candidates were thorough and focused on areas he knew mattered to me. After an interview, he was timely in his follow up with both me and the candidates. He's very skilled at building genuine relationships with his clients and candidates, which is why I think we filled our position so quickly. "
4:1 Client interview to hire ratio
34% Faster than the average time-to-fill
94% Offer acceptance ratio
76% of hires continue to stay with their company for over three years
42% of hires promoted within three years of placement
Level - Executive Search and Mission Critical Mid-level Positions
Functions - Marketing, Sales, Product, Software Engineering, Finance and Operations
Stage - Emerging Growth and Growth Organizations
Industry - All Categories Across EdTech and HealthTech
Geography - National US Focus (Offices in Los Angeles and Minneapolis)
Hiring is what you do when you let the world know that you're accepting applications from people looking for a job.
Recruiting is the act of finding the very best person for a job and persuading them to stop doing what they're doing and come join you.
- Seth Godin
Geoff Grcevich
Head of Search | Collective Genius
Based in Minneapolis the home of EdTech and HealthTech, Geoff has led multiple executive search and recruiting efforts for high-growth technology companies within healthcare and education.
Joining Collective Genius in 2008, after departing Pearson, Geoff is focused on recruiting and hiring high-performing teams at the intersections of education, healthcare and technology.
Contact: LinkedIn
Jeff Martin
CEO and Founder | Collective Genius
Based in Los Angeles, California, Jeff has founded, sold and played multiple roles in venture backed technology companies.
In 2004, Jeff founded Collective Genius to assist CEOs, founders and investors build high-performing teams. Jeff has worked with hundreds of venture backed leadership teams and investors across the US and worldwide.
Contact: LinkedIn
Anna Klemp
Head of Platform | Collective Genius
Based in Los Angeles Anna provides network access and resources to our ecosystem of venture-backed Peak Teams.
Anna brings the team a perfect combination of experience across customer success, operations, and finance.
Contact: LinkedIn

Schedule a Discovery Meeting Today
Are you considering making a current or upcoming hire? Schedule a Discovery Meeting today and learn more about Peak Recruitment™ and how we can help.